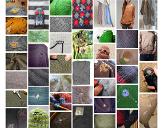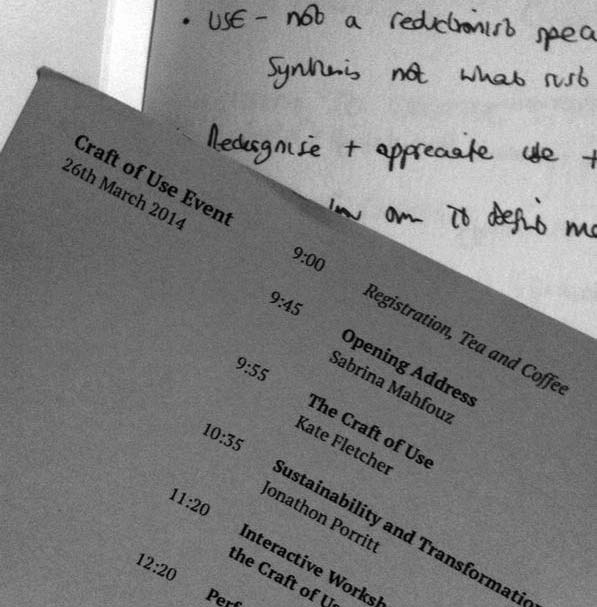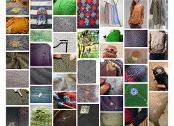 'Craft of Use' research project
'Craft of Use' and 'Local Wisdom' projects are founded by Dr Kate Fletcher in conjunction with
The Centre for Sustainable Fashion and London College of Fashion.
www.craftofuse.org
www.localwisdom.info
...Knitting together - Open and adjust...
We are living in a 'disposable fashion' society where clothing is readily replaced by new items and often discarded; How and why are hand-knitted garments valued and what properties do they possess that might encourage the wearers to treasure them.
I aim to knit together a collection of habits and stories of hand-knitted repairs and adaptations of everyday wear. I want to explore the intrinsic value of these skills for the mender/wearer and consider how this knowledge can be built upon - within both the individual and wider social context.
By investigating the importance of essential repair skills, I hope to demonstrate what makes a piece of clothing worth fixing. This research will help to identify why the wearer looks after an item, and still feels a garment has enough worth and importance that they actively seek to prolong its life and transform pieces from one use to another.
More information to follow on completion of phase 1...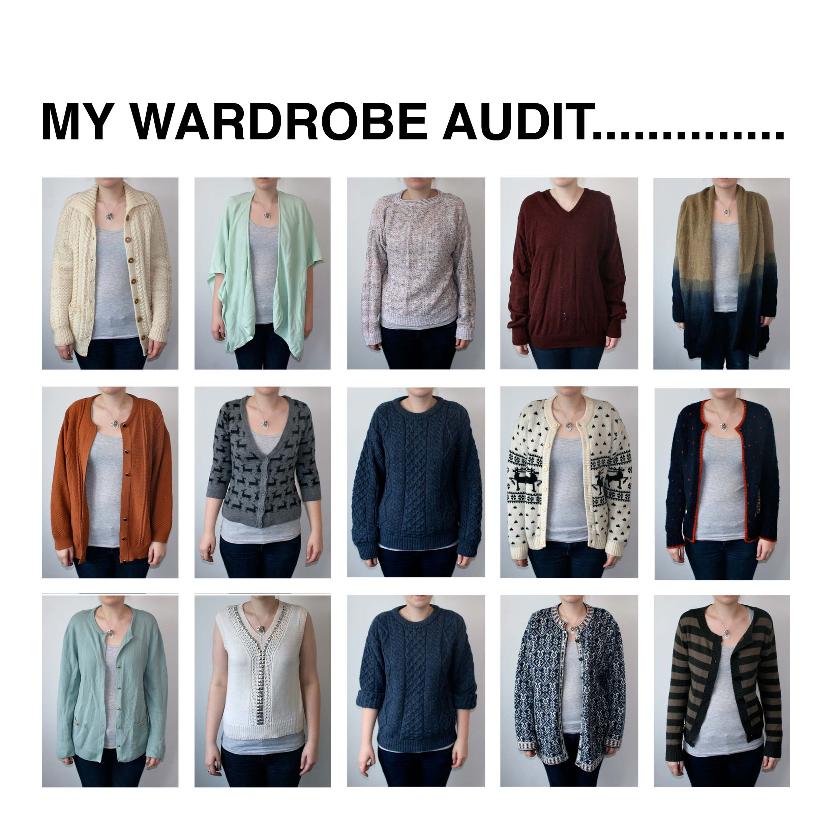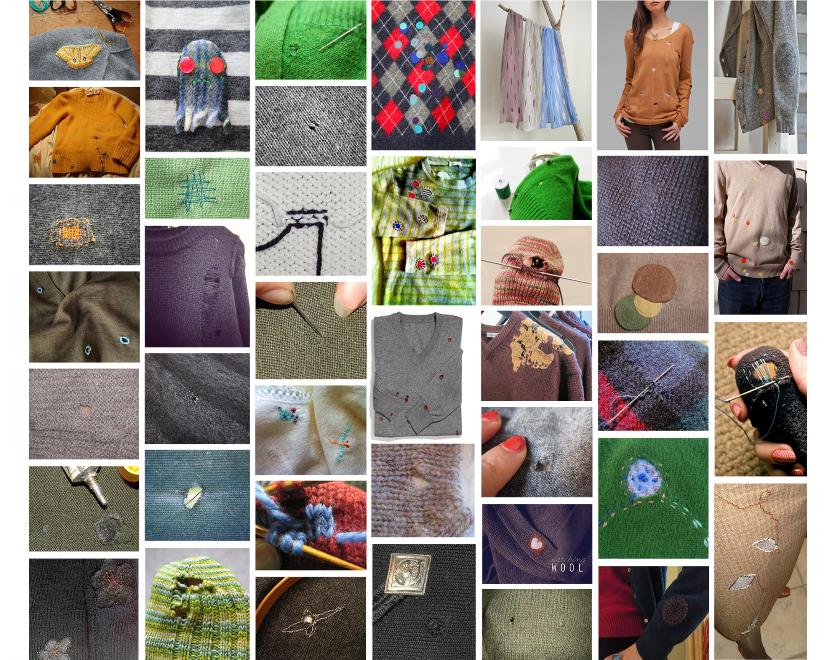 Moth holes and accidental tears cause people to reinvent their knitted garments - this manipulation and adaptation of garments aesthetically and functionally is fascinating...